Hello all, and happy Saturday to you! Today, I want to share with you, the best book covers of a series. Now, this was supposed to be a post I was supposed to do last month before the New Year, but unfortunately, I wasn't able to do that. Oops.



Anyways, I am officially in exam study mode, and don't really have much time to do anything today. But, I decided to squeeze blogging into my schedule for all of you lovely people!
So here it is, my top 5 best covers of a series (and I so apologize if my wording for this post isn't really great. I've been studying French verbes all morning, and spent two hours doing piano homework. Bear with me here).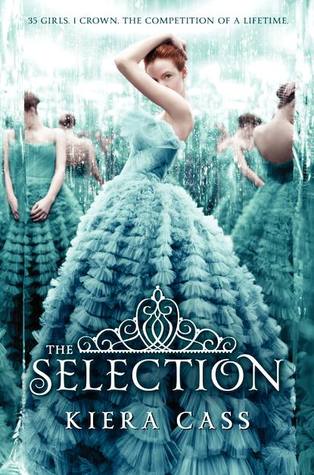 5. The Selection Series
by Kiera Cass. This series is about a girl named America Singer who lives caste system ruled world, where anyone below a 4 is on the poverty line- unfortunately for her, she is a 5. She gets the opportunity to compete in a Selection, where 35 girls from each province of Illea competes to marry Prince Maxon Schreave. Of course, like all YA books, there's a love triangle, a lot of political and social class, and of course, the power of friendship and love that can conquer all.
The first 3 books in these series revolve around her [America], whereas the short stories revolve around the lives of the other characters (Maxon, Aspen, Marley, and Queen Amberly during her selection). The next book in the series, The Heir, will be about her daughter, Eadlyn. I love the covers of this series-they're very pretty, and although I would never where the dresses, I love it. The covers of the series are absolutely gorgeous (although I'm not a fan of the short story covers), and love how the first three books are the colours of the American flag: blue, red and white. And her name is America. Get it?
4. The Chantress Trilogy
by Amy Butler Greenfield. This story revolves around a girl named Lucy, who's wonderful voice holds a lot of power. The series is about Lucy discovering her heritage and learning more about her own limits. She's put to the test quiet frequently, and although she may not seem like it, she is a very independent character-
especially
after Chantress Alchemy.
The cover of this series was changed by the publisher. I actually liked the original cover of the first book, Chantress, seen here:
However, I wasn't really a big fan of the cover of the second novel. But the new covers are actually really pretty, and I am tempted to order all of them on Amazon, because of it (and because this series is pretty awesome!).
3. Anna and the French Kiss books by Stephanie Perkins. The only non-dystopian and fantasy book on this feature, all the French Kiss books are my favourite. While I still haven't read ISLA yet, I know it will be amazing!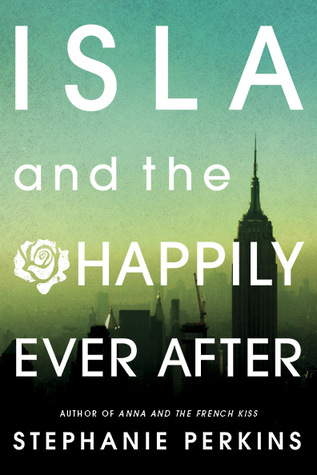 The books revolve around three girls: Anna, Lola, and Isla, who all have their own personal struggles, and who's lives all intertwine. These characters are very relatable, in some ways badass, and are all independent individuals who are all very inspiring.
The original covers were not my favourite (especially Lola's), but these new ones are very nice! I just really want to paint my room the colour of ISLA's book cover!
Please note, that alongside being amazing books with amazing covers, these stories will give you wanderlust feels that will make you want to travel to Paris, San Francisco and New York.
2. The Paper Gods
series by Amanda Sun. You're going to see this series in another post of mine in the future. I have not actually read any of these books, but my friend Renee, does have them. If I can catch up with the other 80 million books I have to read, I swear I will pick this one up.
I love the water colour covers of these books, and the simplicity of it too. I can see this as a poster that I can hang up in my room (although I don know if that will work with my ISLA colour scheme).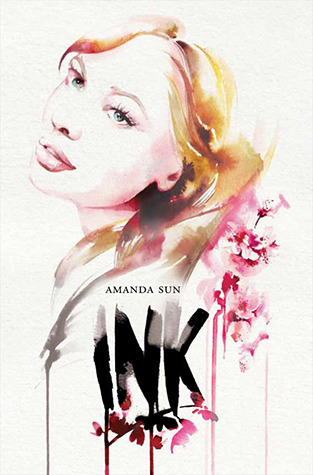 1. The Dispossessed Trilogy by Page Morgan. Sorry Paper Gods, but the Dispossessed have the best book covers- in my opinion.
Set in France during the late 1800s-early 1900s, the story revolves around the Waverly siblings, and their new home in Paris. After a terrible incident in London, Ingrid, her mother and her younger sister, Gabriella, all go to Paris where her twin brother, Greyson, is.
When they arrive to their new Abbey home, they discover that he's missing, and soon Ingrid and her sister are pulled into a world full of gargoyles, demon hunters, and fallen angels.
The books are wonderful, and I just love the covers! The first one is my favourite because of the colours scheme, and I love the little Eiffel tower in the background.
The last book of the series is called The Wonderous and the Wicked, set to be released this year. I highly recommend this series to any fans of Cassandra Clare, Teri Brown, Cat Winters and fantasy book readers in general.
So, that's it for me today! I have to go to piano class right now! Do you have any series that you love with beautiful covers to match it? Let me know in the comments below!
Have a great day!