Happy New Years Eve my friends! And Happy 2015 to all my Australian, English, French friends and all my followers in the East!
Today, I'm sharing with you 14 of my favourite reads from 2014! Enjoy!
14) Strands of Bronze and Gold by Jane Nickerson. This story was a loose retelling of the tale of Bluebeard. I never really knew the story, but I got a good taste of it's wickedness and madness from Nickerson's story. It had a lot of good plot twists with the characters and emotional backstory, but it was the craziness of the whole Bluebeard part that made me love it! I read a synopsis of the fairy tale afterwards, and I thought that she did an amazing job retelling it!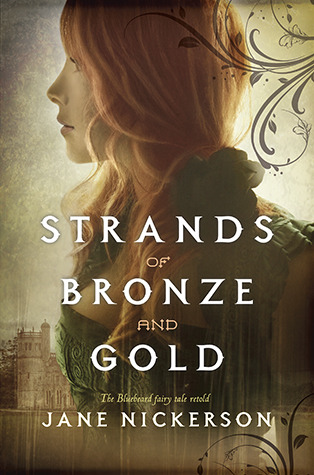 13) Sekret by Lindsay Smith. This story is set during the Cold War, and the desperate attempt to be one step ahead of the enemy. I liked this story because, to be honest with you, I never really had much hope for it. It really surprised me, and now I'm eagerly anticipating the second book, Skandal.
12) Pushing the Limits by Katie McGarry. This is one of those angsty, dramatic and romantic YA novels that I try to avoid because most times, the characters get me really agitated by their actions. And Noah and Echo were able to accomplish that in this book. But it is one of my favourites from this year, and a guilty pleasure of mine. I received this book from the author, signed, and I admit, I am a sucker for Katie McGarry books now, thanks to Pushing the Limits.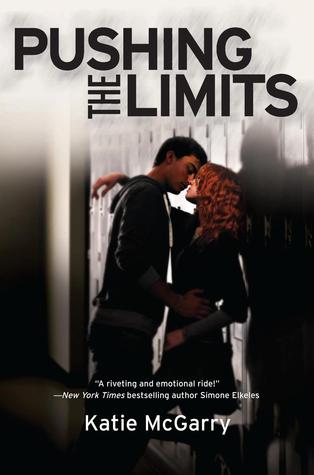 11) The Selection by Kiera Cass. I will admit, I bought this book because of it's pretty cover. But I did try my best to avoid reading it because of the beef that I heard that was going on with one of Cass's publishers and a blogger that got me really upset. And then I read the synopsis of the book that I purchased Box Day 2013, and had a moment of regret because of it's storyline. A girl, chosen to be a potential wife of a sheltered prince? I knew from the beginning how it was going to end, but I love the book! I really do. I'm a sucker for stories like The Selection, and yes, I will admit, I am going to be reading the Heir. I don't know what it is about this book (and the entire series), but I love it. And I love Prince Maxon. Where do I find one of those?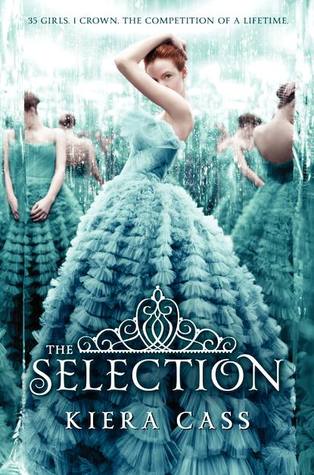 10) The Madman's Daughter by Megan Shepherd. This was one of those creepy retelling stories that I could not put down till I finished it. I will admit that there were moments when Juliet was just an annoying narrator, and I found parts of the book really confusing or really slow, but what makes this book unique is the twisted story behind Juliet's father. The conflict between being morally good and doing what's right is a theme that was reoccurring throughout the book that made it a really great and bad-ass story. I'm currently (still) reading the second book, and although Juliet's decisions agitate me many times, the storyline of playing god and doing nothing makes the book amazing- even with it's flaws.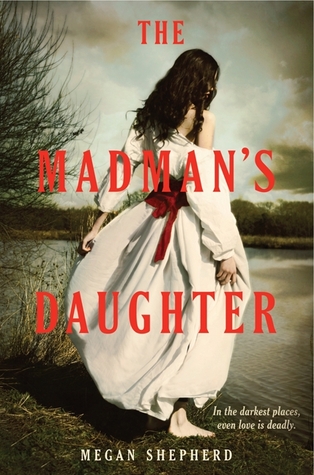 9) Not A Drop to Drink by Mindy McGinnis. This is a story about survival, loss and the slow decline of the human race. What I love about this story is not the action or the political intrigue, but the strength of Lynn. She is one of the most awe-inspiring characters I have ever read about, and I love her and all she stands for. I would rank her higher, but unfortunately, there are some other amazing characters and stories on this list as well. But for the dystopian genre, I would have to make her my favourite MC.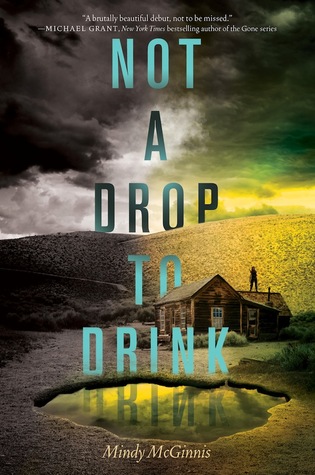 8) The Cure for Dreaming by Cat Winters. I think that Cat Winters has become one of my favourite authors of all time after reading both The Cure for Dreaming and In the Shadow of Blackbirds this years. She has the ability to tell these amazing stories about these headstrong girls in such suppressive time periods for women. She can suck you into the world she creates and won't let you leave. And then you just want to keep reading more. Out of her two YA books, this one was my favourite book.
7) Fangirl by Rainbow Rowell. Alongside The Selection, I bought Eleanor & Park on Boxing Day 2013. Although I liked the book, it didn't really stick out for me like Fangirl did. Everything about Cath's life of a fangirl is very similar to my own, and I have to thank Joselle for lending me this book- and making me regret not buying a copy for myself. But anyways, if you're a fangirl, you'll ADORE fangirl, and it's amazing how the author is able to capture our lifestyle perfectly.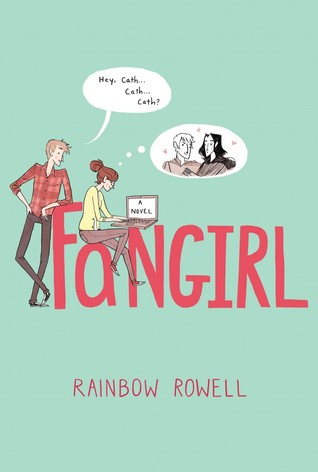 6) Better Off Friends by Elizabeth Eulberg. By far, one of the cutest books about falling for your best friends since forever! I really loved this book, and am really disappointed that I still haven't posted the review for this book yet. Oops. But I highly recommend this book for anyone that wants an easy read, a pick-me-up, or a book to get past mourning period.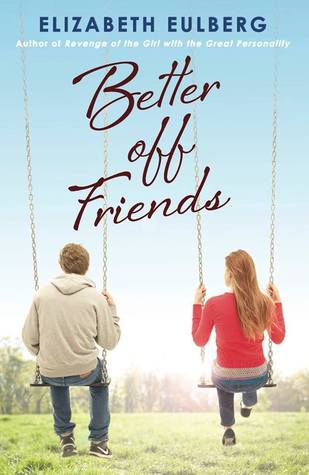 5) Chantress Alchemy by Amy Greenfield Butler. This is the second book in the Chantress trilogy, and things are really different for our narrator Lucy, as she now is publicly known as a Chantress. The mystery and the intrigue in King Henry's court is endangering both hers and her beloved, Nat's. What I love about this book is that we see Lucy more mature, and doesn't really rely on Nat (much to his disappointment) anymore. But what got me about this book was that I wasn't able to figure out who the antagonist was. Like, it was a complete mystery for me, and I was right a bout a lot of stuff in the book, just not the antagonist. This book is amazing, this series is pretty awesome! I seriously cannot wait for Chantress Fury!
4) Dreams of Gods and Monsters by Laini Taylor. What an AMAZING and STUNNING conclusion to one of my favourite series of ALL TIME! If you haven't read the Daughter of Smoke and Bone trilogy, I suggest you read them ASAP, because everything about this series-this book- is just perfect. I will admit, the writing style isn't your average 1st person POV, there is a lot of jumping back and forth, and a lot of world building and terms you have to get used to. But it's worth it in the end.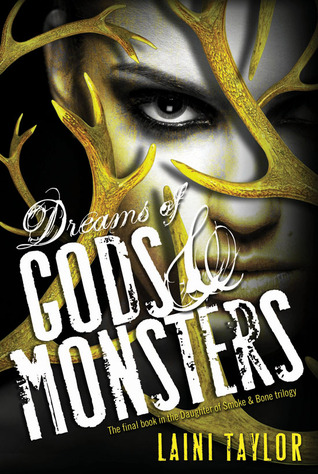 3) Star Cursed by Jessica Spotswood. One of the most exhilarating, suspenseful, and dramatic books I have ever read, Star Cursed (and the entire Cahill Witch Chronicles) have become one of my favourite reads. Ever. I actually avoided reading the first book because when it first came out, I had read too many fantasy/supernatural books, so I just wanted to take a break. Then I saw Born Wicked in the library then-BOOM! I was hooked on this trilogy for good. The first book was amazing, and the second book did not disappoint and suffer from second book syndrome.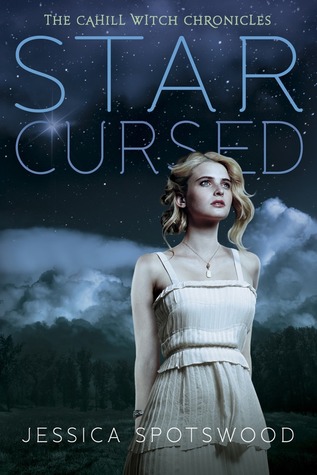 2) Anna and The French Kiss by Stephanie Perkins. This book, HANDS DOWN, is the cutest book in the world! It's a story about a girl who gets the chance to go to boarding school, IN PARIS, thanks to her estranged and show-offy author father. There she meets Etienne and his friends, and you can guess what happens next. I mean, they ARE in the most romantic city in the world.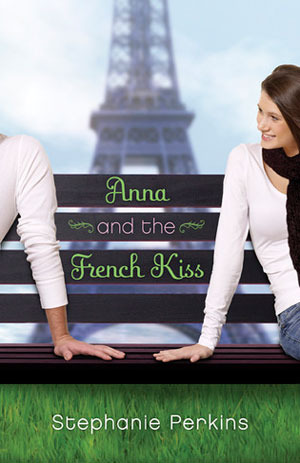 1) The Night Circus by Erin Morgenstern. This was, by far, one of the best books ever written. I have never read a story like it before, and I have never had difficulty explaining a story like this before. It's a story about love, fate, and friendship, and explores the relationships of the people that are intertwined in the life of the Night Circus itself. It's written from both the third person POV, as well as the second person POV. You yourself aren't connected to the story because of the multiple POV's, but you get to connect with the different characters from the book. Go read it. Now. This is a book I always recommend to people.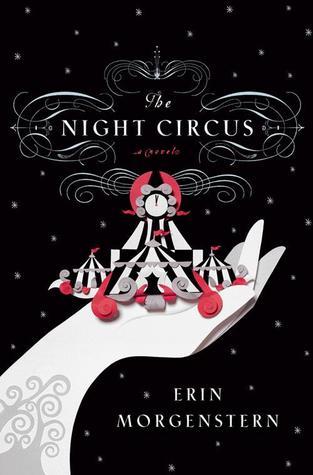 Well, there you have it! The 14 best books of 2014 I have ever read! I hope you'll pick up one of the books I've listed, and enjoy reading!
Tomorrow, I'll be posting a WOW post, alongside my favourite book covers as well!
Have a happy New Year everyone!