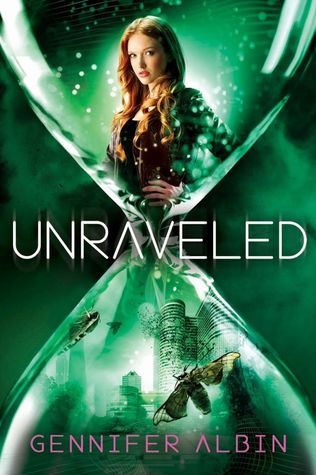 Author: Gennifer Albin
Expected Release Date: October 7, 2014
Publisher:
Farrar, Straus and Giroux (BYR)
Synopsis (from Goodreads):
Autonomous. Independent. Dangerous. They tried to control her. Now she'll destroy them.

Things have changed behind the walls of the Coventry and new threats lurk in its twisted corridors. When Adelice returns to Arras, she quickly learns that something rotten has taken hold of the world and Cormac Patton needs her to help him reestablish order. However, peace comes at a terrible price. As the Guild manipulates the citizens of Arras, Adelice discovers that she's not alone, and she must let go of her past to fight for mankind's future. She will have to choose between an unimaginable alliance and a deadly war that could destroy everyone she loves.
I can't believe that the final book is here! I hope Adelice makes GOOD decisions in this book, and I hope my ship doesn't sink, because right now, it's treading in rocky waters.
I don't know how to feel- she has a lot of stuff to fix now that she's back. I hope Patton dies, and I hope we get to learn more of Arra's origins from Patton, because I do want to learn more about what happened to Lucy in the Cyprus Project short story that Gennifer posted on her Wattpad.
But can you believe it? THE SERIES IS OVER AFTER THIS BOOK!