Hey guys! It's been forever since I've done one of these, and today, I'm going to Fangirl over Kat Bishop from the Heist Society series!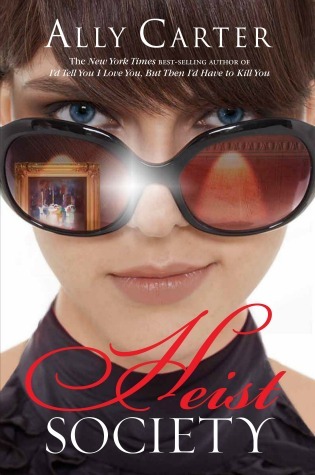 About Kat:
Katarina 'Kat' Bishop is the daughter of Robert 'Bobby' Bishop (a conman) and Nadia Bishop (a thief). Her cousin is the ever beautiful Gabrielle, and her aunt is the equally beautiful Irene. She is the great-niece of Uncle Eddie, and (presumably, unless Eddie has another brother) the granddaughter of Uncle Charlie. She doesn't necessarily have an ACTUAL home (she was raised all over the world), but does have a bedroom that she shares with Gabby at Uncle Eddie's brownstone.
When Kat was about eight, her mother died, and she was really sadden by her death for a while afterward. She soon decided to follow in her mother's footsteps and become an amazing thief. Despite her accomplishments, she feels like she is silently judged and compared to her mother by Uncle Eddie.
Kat is just an ordinary girl from a 'crooked' family. She has amazing friends, and has a great relationship with her dad. Her best friend W.W Hale the Fifth is a billionaire, which comes in handy when you're constantly travelling around the world. She can speak different languages, and sometimes, she can be pretty scary.
Overall:
Kat is a badass from a long line of badasses but is much more humble about it. She is a loyal friend, and does everything in her power to help others. She's strong-headed and will do almost everything to make sure things work out right. She's smart, intelligent, and the best person to ever befriend- she'll save you from hostage inside of a hotel if she'll have to.