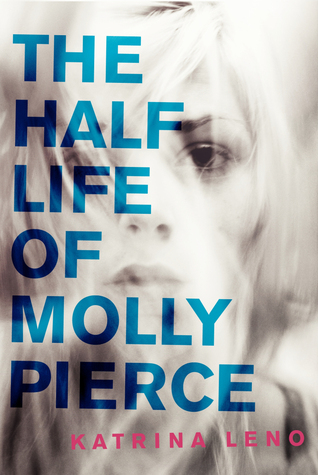 Author: Katrina Leno
Expected Release Date: July 8, 2014
Publisher: HarperTeen
Synopsis (from Goodreads):
You take it for granted. Waking up. Going to school, talking to your friends. Watching a show on television or reading a book or going out to lunch.

You take for granted going to sleep at night, getting up the next day, and remembering everything that happened to you before you closed your eyes.

You live and you remember.

Me, I live and I forget.

But now—now I am remembering.

For all of her seventeen years, Molly feels like she's missed bits and pieces of her life. Now, she's figuring out why. Now, she's remembering her own secrets. And in doing so, Molly uncovers the separate life she seems to have led…and the love that she can't let go.

The Half Life of Molly Pierce is a suspenseful, evocative psychological mystery about uncovering the secrets of our pasts, facing the unknowns of our futures, and accepting our whole selves.
I will admit, the cover was what attracted me to this story. And then after reading the synopsis, I was sold on this book.
I am a fan of thrilling and mysterious books, and I love reading stories about how the characters just forget that they aren't completely who they are; this is why I LOOOOOOOVEEEEE Orphan Black, and why I'm really sad that I don't have MTV Canada anymore, because there's this awesome show called Finding Carter, where the main character discovers she was kidnapped as a child, and has to figure out who she was before.
It's books like these that make me think, bring out my feels, and creep me out a bit. Because it's already hard to figure out who you are as a teenager, but figuring out who you really are? Well, that just mess with your head!