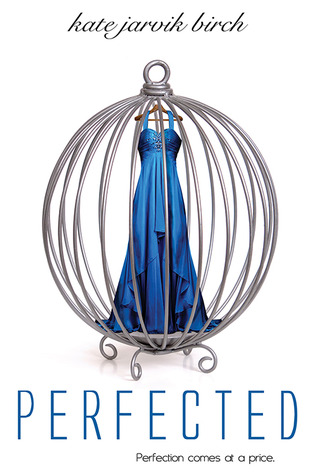 Author: Kate Jarvik Birch
Expected Release Date: July 1, 2014
Publisher: Entangled Teen


Synopsis (from Goodreads):
I was bred to be the perfect pet. I was bred for my beauty and grace, to be a showpiece, an ornament to sit upon the couch, to sing, to dance, to play the piano and paint. I was bred to willingly put my owner's happiness before my own.

Until Penn. The handsome and rebellious son of the congressman who owns me, he's the only person who's seen past my perfect exterior to the girl underneath. Falling for him is forbidden. Falling for him is freeing.

But there's a dark underworld lurking beneath my pampered life. The only thing more dangerous than staying with Penn's family is escaping it, because if I fail, I face a fate far worse than death...

For fans of Kiera Cass's Selection series and Lauren DeStefano's Chemical Garden series, Perfected is a chilling look at what it means to be human, as well as a stunning celebration of the power of love to set us free, wrapped in a glamorous—and dangerous—bow.
I am so freaking excited for this book! I am a huge fan of The Selection! I've seen the Chemical Garden series for awhile now, and have had the opportunity to buy it, but I just decided to wait till the series was over so I can binge read it (because waiting for the One was an impossible task. And I still haven't bought it, and my library takes forever to process books, so I'm STILL waiting).
Even though I hate the fact that girls are forced to go back to their meek, obedient, and quiet 16th century-eqsue ways, I'm a big sucker for seeing girls channel their inner kick-ass and break the status quo!
I SERIOUSLY can't wait for this book! And look at the pretty cover!