Hey guys! Today is a special edition of Fangirl Friday!
I get to share with you this awesome little feature that I did with Paula Stokes a couple months ag
o. This is called
He Said, She Said
, and something that we do on our school newspaper.
Essentially, a guy and a girl give their own opinions on a given topic. Usually, these are longer opinion pieces where both the guy and girl chosen justify their responses, but for time purposes, we decided to make it into a Q&A version. For this post, Micah and Lainey will be giving their own opinion on a bunch of questions that I will ask them (so
sorta
like 20 questions, but I don't have 20 questions…)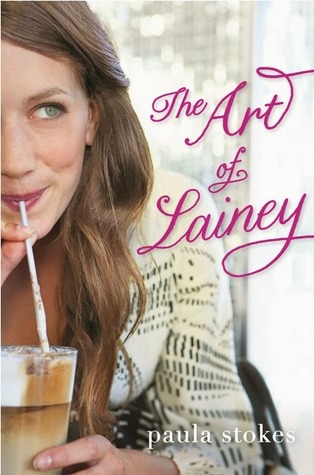 Soccer
star Lainey Mitchell is gearing up to spend an epic summer with her amazing boyfriend, Jason, when he suddenly breaks up with her—no reasons, no warning, and in public no less! Lainey is more than crushed, but with help from her friend Bianca, she resolves to do whatever it takes to get Jason back.
And that's when the girls stumble across a copy of
The Art of War.
With just one glance,
they're sure they can use the book to lure Jason back into Lainey's arms. So Lainey channels her inner warlord, recruiting spies to gather
intel
and persuading her coworker Micah to pose as her new boyfriend to make Jason jealous. After a few "dates", it looks like her plan is going to work! But now her relationship with Micah is starting to feel like more than just a game.

What's a girl to do when what she wants is totally different from what she needs? How do you figure out the person you're meant to be with, if you're still figuring out the person you're meant to be?
Ready? Well, then let's begin!
Question 1: What's do you guys think of sports?
M:
I like watching sports a lot, especially Cardinals' baseball and Blues' hockey.
L:
I'd always rather be on the field than on the sidelines. I watch soccer, of course, for Reasons.
Question 2
:
How do you guys feel about music?
M:
Music has always been an important part of my life, especially now when it's the major thing that keeps me feeling connected to my dad.
L:
I used to just like stuff you could dance to. Lately I've been trying out some new things. I never realized how much power a song could have.
Question
3: What do you guys think of Denali? And how do you guys feel about working there?
M:
If you had told me a couple years ago that I'd be working at an Alaskan-themed hippie coffee shop and actually feel like I fit in, I would have said you were nuts.
L:
I bitch about it a lot, but let's be honest: there are way worse places I could be working. Plus it's really hard to get fired when your dad's the boss.
Question
4
:
How do you guys feel about living in Hazelton? Do you ever think of escaping to St. Louis?
M:
Hazelton is pretty cool. Nearby St. Louis gets all the big bands and there's a lot of stuff to do here. I kind of want to live somewhere bigger someday, though, even though I would hate to leave my mom and sister.
L:
Yet another thing I complain about. (I should probably complain less, huh?) There's nothing wrong with suburban St. Louis, but it feels so small and the world feels so huge, you know? I need more.
Question
5
:
One word: Bianca?
M:
She's one of those girls who is nice to everyone all the time and still manages not to be annoying. I wish all the girls were like her ;)
L:
I heard that, Micah. Whatever. But I totally agree. Bee is THE BEST.
Question
6
:
Now that we know how much you both love Bee, what do you guys think of Leo?
M:
Leo lives in my building. He's just an all-around cool guy. Smart, laid-back, hard worker. I'm glad my manager agreed to give him a job.
L:
Leo is one of those people you might miss if you're not paying a
ttention. He's quiet—not shy, exactly. He sort of operates on his own plane.
Question
7: Since we're on the theme of people, what about Kendall? *looks sneakily at Lainey*
L:
Ha-ha. Kendall isn't a bad person. She just has issues and so she does a lot of bad things. I figure we'll work it out eventually, now that I've quit
letting her control me
.
Question
8
:
Okay, now it's time for the big question! How do you feel about the world reading the Art of Lainey?
M:
I KNEW you wanted to touch my hair. And now you can't deny it, because I have evidence.
L:
Shut up. *blushes* Man, reading this book really highlights how clueless I used to be. I'm glad I figured things out this summer.
Question
9
:
Well, I hope you do know Micah that you have your own story about to be published?
How do you feel about the world reading about you before Lainey?
M:
Sharing this story hurt a little (okay, a lot), but it shows how much has changed in just a few months. Also, the parts with my sister and me are basically perfect.
L:
Your sister is basically perfect. I'm pretty sure she's going to grow up to be Bianca. Ugh. Reading this makes me want to give you a giant hug. *hugs Micah*
Paula's bio:
Paula Stokes is half writer, half RN, and totally thrilled to be part of the world of YA literature. She grew up in St. Louis, Missouri where she graduated from Washington University and the Goldfarb School of Nursing. When she's not writing, she's kayaking, hiking, reading, or seeking out new adventures in faraway lands. Paula loves interacting with readers! Find her online at www.authorpaulastokes.com or on twitter as @
pstokesbooks
.
Blogger Note: She's pretty awesome, and is super talented! Go say hi to her on twitter!